On Peak Watch for SP500
Model script: A major intra-year trend top is due for the SPX. Watching prior resistance seen late last year.  Should lead to a setback Feb-Mar. If 2018 low is not such a bottom, then complete retracement will be considered.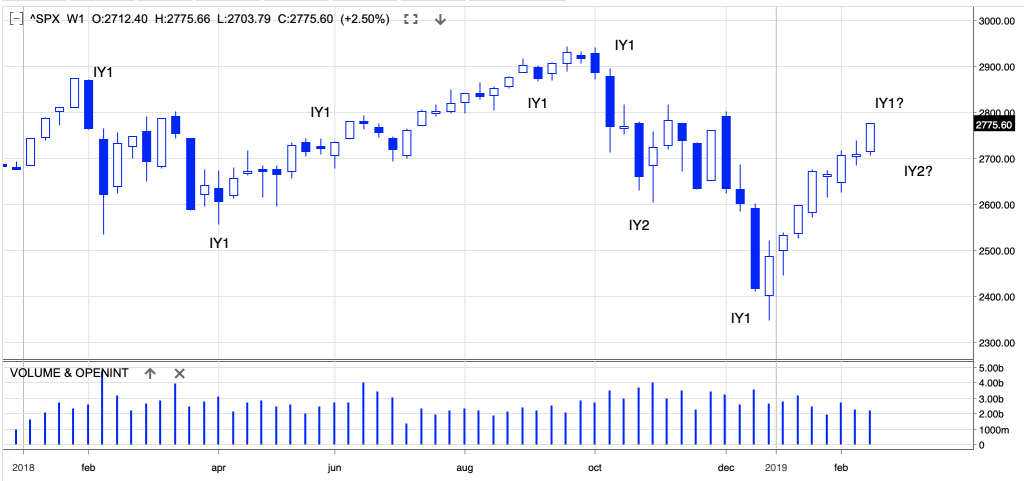 Econ is likely evolving to a recession by 2020?