Inflation as PCE for Clue of Biz Cycle of US Economy
The Federal Reserve uses Personal Consumption Expenditure or PCE for inflation insight.
The chart shows PCE ( source Trimmed at FRED site -St Louis Federal Reserve) with the business cycle model output for the 9yr cycle (Juglar if using economist Schumpeter's model).
It is due for a peak and current assessment is for a low by late 2020. This suggests a coming recession.
A caution flag will be a monthly PCE below 1.77 or a recent low.
Other analytical stops are-
US PMI below 50.0, an Unemployment rate above 4.0% for two months, 4-week average of Initial Jobless Claims above 246,000-more so if returns to 270,000. These can be warnings of trouble for the economy.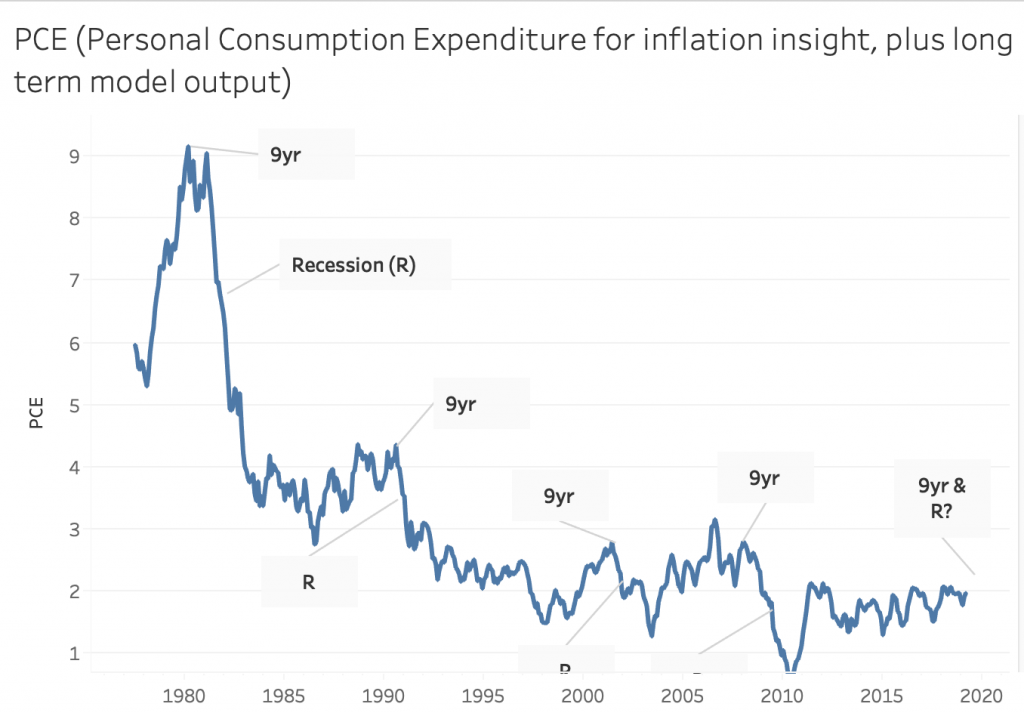 econo